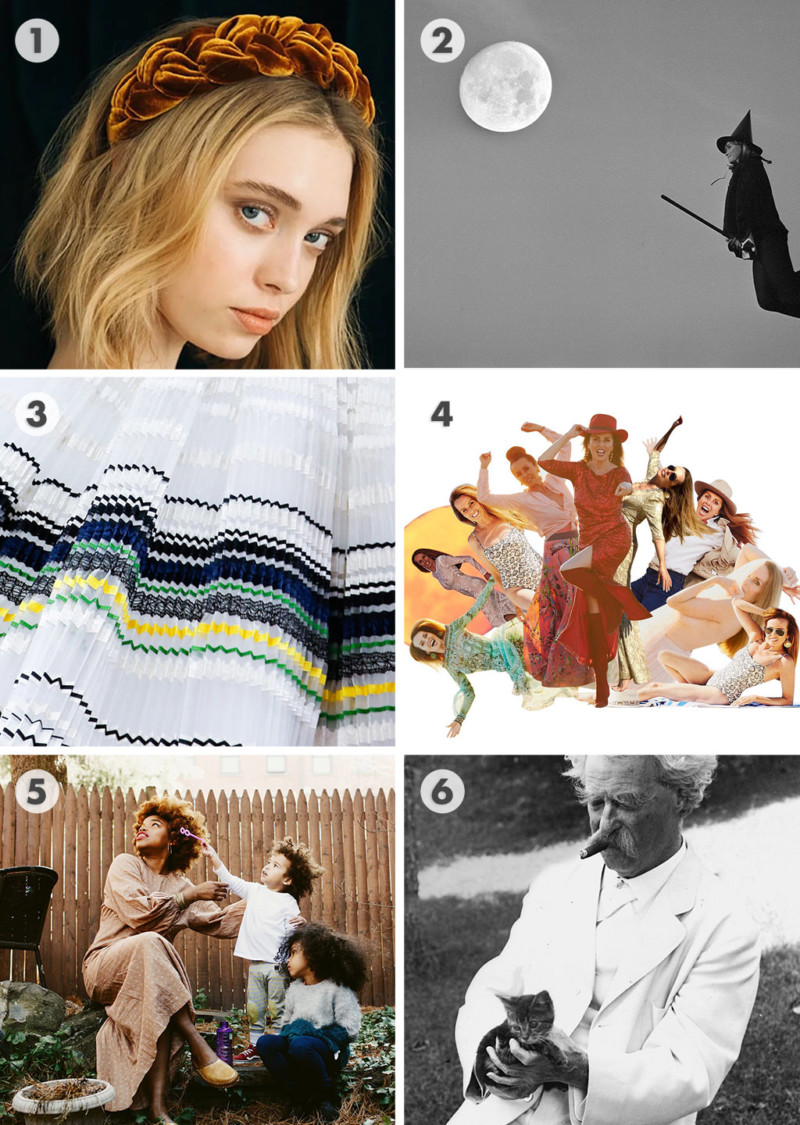 Time to get your butt in gear for the week ahead, so what better way to kick it off with a couple of happy, beautiful, and brightening stories? Catch all my favorite picks below!
1. How gorgeous are these hair accessories from Jennifer Behr?
2. Sephora will soon be selling witch kits.
3. Making a Dior dress speaks to my level of perfectionism.
4. Dumped Wife's Revenge is the Instagram account that will lighten your soul.
5. Some great ideas for what to do with the remainder of your September.
If you watched the Dior video, you'd understand why the precise technique of that pleating fills me with OCD joy. Sometimes I think drowning in details is preferable to seeing the big picture, so if you're feeling overwhelmed by your week, just remember the pleats (hey, that rhymes)! Keep focus on one thing at a time and doing it well, the rest will hopefully fall neatly into place.
Make it a great one!
Need to add a little more brightness to your day? Check out more 6 Links here!