I'm not sure what I expected before heading to Yellowstone (I suppose scenic plains with bears and pine trees) but what greeted us at the oldest National Park in the country was something different: colors! The bowl shaped preserve is a geological hot spot (literally) complete with boiling springs, bacterial blooms only found in one place, and geysers that shoot steaming water 100 feet into the air. I knew all that before I went, counting on a look at the famed Old Faithful, but what excited me the most was the alien landscape that surrounded some of these incredible landmarks.
Today I'm sharing a few of my abstract photographs from this gorgeous part of Wyoming. Check them all out below!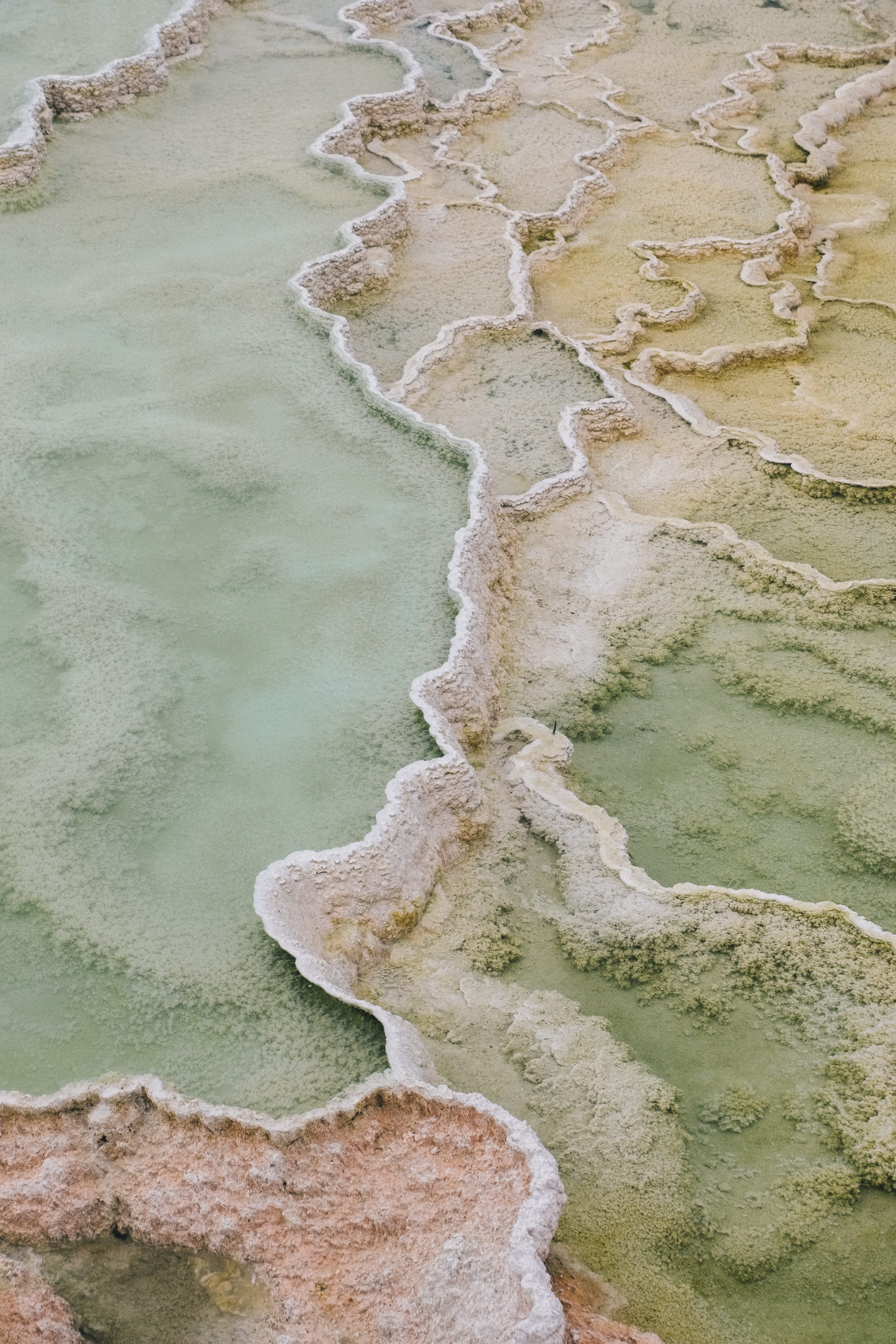 What do you think about the colors and shapes of these natural wonders?
Thanks for reading! And sorry I've been slow to post this last week, we are traveling on our honeymoon in Japan and it's been hard to juggle both work and play. But, I am excited to say, there will be many more incredible places and funny stories for me to share once I'm back. Be sure to follow along on Instagram to see photos and experiences from Japan!