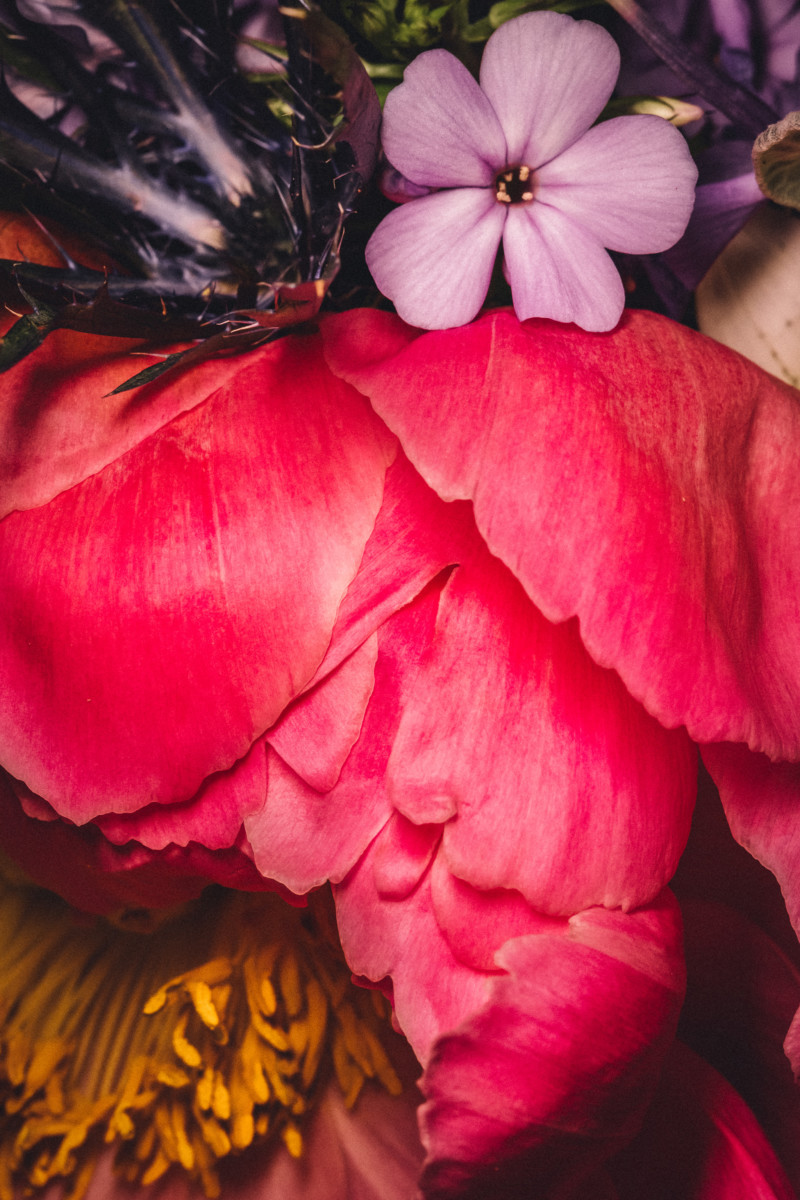 A few weeks ago, my husband gave me a beautiful bouquet for our anniversary. And as if that wasn't enough, he also gifted me with two brand new camera accessories: a macro lens that allows me to photograph tiny things, and a portable light! So, it should come to no surprise that I immediately started snapping abstracts of the bouquet, finding photographs in the tiny nooks between flowers.
I love composing with different textures, colors, and shapes, and this collection of images reflects all the variety you can find even in just a single bouquet of blooms.
Enjoy all my photographs below!
I hope these shots inspire you to take a closer look at things — you never know what you'll discover!
Which image is your favorite? (I love the peony petals, they almost look like bird's wings!) Is there anything you'd enjoy photographing up close? And special thanks goes to Anna Coy of Blooms in Hand for this special anniversary arrangement!