It's rare that I get excited about a clock, but I have been searching for years to find this perfect bedside table accessory. In comes the Arne Jacobsen alarm clock, effectively the most beautiful clock I've ever seen, with brass details, a minimalistic design that feels both vintage and modern at the same time. I love the black tipped hands, the green encasement and the thick wire stand. When I saw it online I bookmarked it and it's been in my thoughts ever since!
If you've perused antique fairs for as long as I have to find a vintage clock (my current one is stainless steel masquerading as silver, and I'm pretty sure it's not that old), you know how hard it is to find something that a). works, b). is not in bad shape, and c). actually looks good. Over the years as I've hunted through the Alameda Antique fair, local vintage shops, and the brocantes in France, I have not been able to find the item I've wanted for so long. I thought I had nearly found it last winter on the outskirts of Paris in the form of a square compact foldable bedside clock. Alas, it wasn't meant to be and I gave it a pass on closer inspection.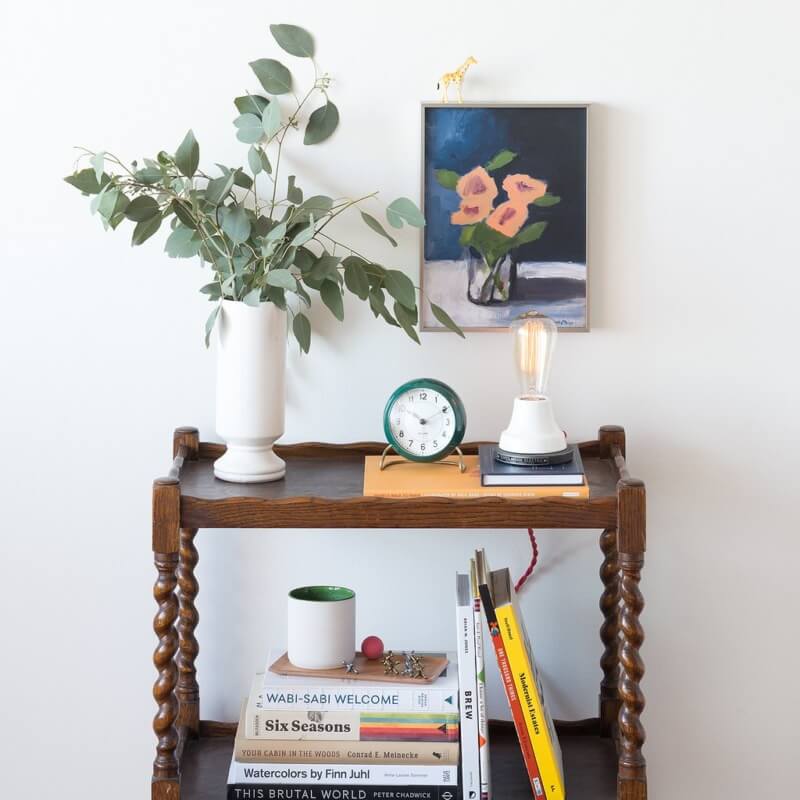 While I'm probably going to wait until after the holidays to pick this up (my wallet needs a break!), I am going to keep it in mind as a gift, or maybe something I reward myself with after a job well done. I'm just happy it exists because I feel like I've waited so long to find it!
The clock also comes in white, black, and red, which are all fabulous! And if you didn't know, Arne Jacobson was a Danish architect and designer who is best known for his incredible chairs – read more here. Do you a have an item that you've been on the hunt for?