Paper has always been a favorite medium of mine (see greeting cards), but it never ceases to amaze me how artists find new ways of using it to create magnificent works of art. Enter Chloé Fleury, the L.A. based, French-born paper artist whose incredibly satisfying work has been commissioned by everyone from Oh, Joy!, to Playstation and McDonald's.
Fleury's work is never boring, always inspired, colorful, and pushes the limits of what you can do with the two-dimensional stock the rest of us cram into our printers. While I have no idea how she cuts out such intricate pieces (best guess, practice), I am awestruck by her skill. She's basically an engineer, an origamist, paper cutter, and designer, all rolled into one. Meanwhile, the precision and attention to detail that goes into each scene leaves you asking: "is this really paper?"
Check out some of my favorite pieces below!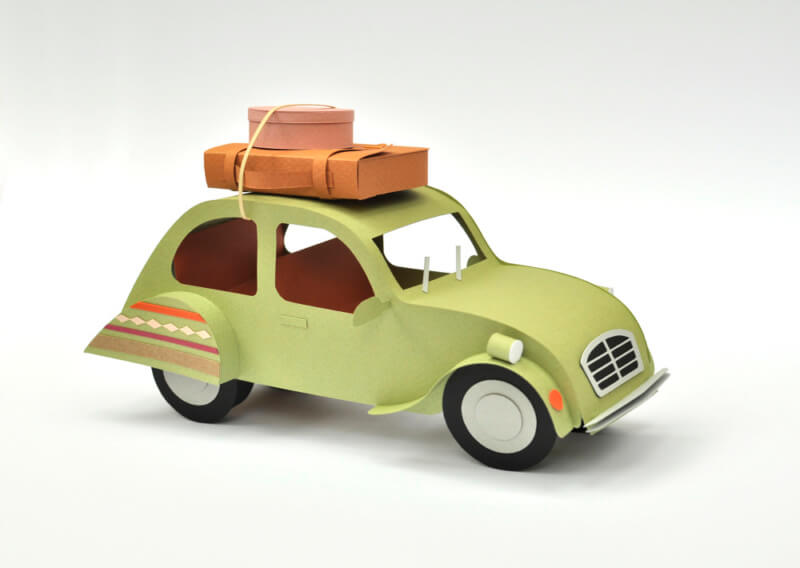 I love how Chloé plays with flat and 3-dimensional objects, and I haven't the faintest idea as to how she glues everything together – it feels magical to me!
Did I mention she also makes stop motion animations with her pieces? Here's a recent animation she created in collaboration with photographer Stephanie Gonot, to commemorate her move to Los Angeles:
I was obsessed with making dioramas for school projects in leu of writing essays, and Chloé's work makes me think she must have aced a lot of science assignments. No boring shoeboxes of messy styrofoam planets over here! Don't you just love it all?
For more about Chloé, click here to check out her website. And to own your very own piece of paper art, head on over to her shop! Do you like to make things out of paper? Share with me in the comments below!
All images via Chloé Fleury's website.