Will I ever have the whole, travel-while-blogging thing down? That's a good question because as of right now the answer is a resounding "NO!" While I wrote several posts to queue up before I left on this trip, I have obviously gotten far behind on all my well-intentioned work! I mean, it's kind of hard to write and post when you have no internet service and are rushing to set up camp during a lull in a rainstorm in Rocky Mountain National Park. Or how about when you're trying to keep your eyes open in the evening after waking up at 4 am outside Telluride for sunrise photography. That is pretty much what's been happening over on my end. And this is also the only unfortunate side-effect of being the type of person that lives wholly in the moment: I only focus on what's in front of me now. So when it comes to spending a significant portion of my traveling days writing posts for She's So Bright, I chose to be present and to share later. I hope you don't mind!
I know I've mentioned it now and then when you see my continuous posts suddenly drop off the face of the earth, but I wanted to tell you that it's such a hard choice for me. Given how we're usually rushed for time and overbooked when traveling, my extra time is either spent catching up on sleep or taking care of my personal hygiene – two things I'm very reluctant to sacrifice. It could also be more of a challenge considering that I'm an absolutely terrible traveler. I don't even know how to share how bad it is. You see, nearly every flight I land motion sick and nauseous, altitude changes leave me dizzy, and my husband and I joke that it isn't a vacation unless I've thrown up somewhere during the trip. I'm sure I lose plenty of time and energy just trying to keep myself upright with all of those changes when we're on the go. After trying nearly every solution in the books to get myself all back together again each car trip, or 2000 meter climb, I've had to accept that despite all my best efforts and positivity, my body just doesn't want to go anywhere. So this is also an element that keeps me struggling to travel and post at the same time.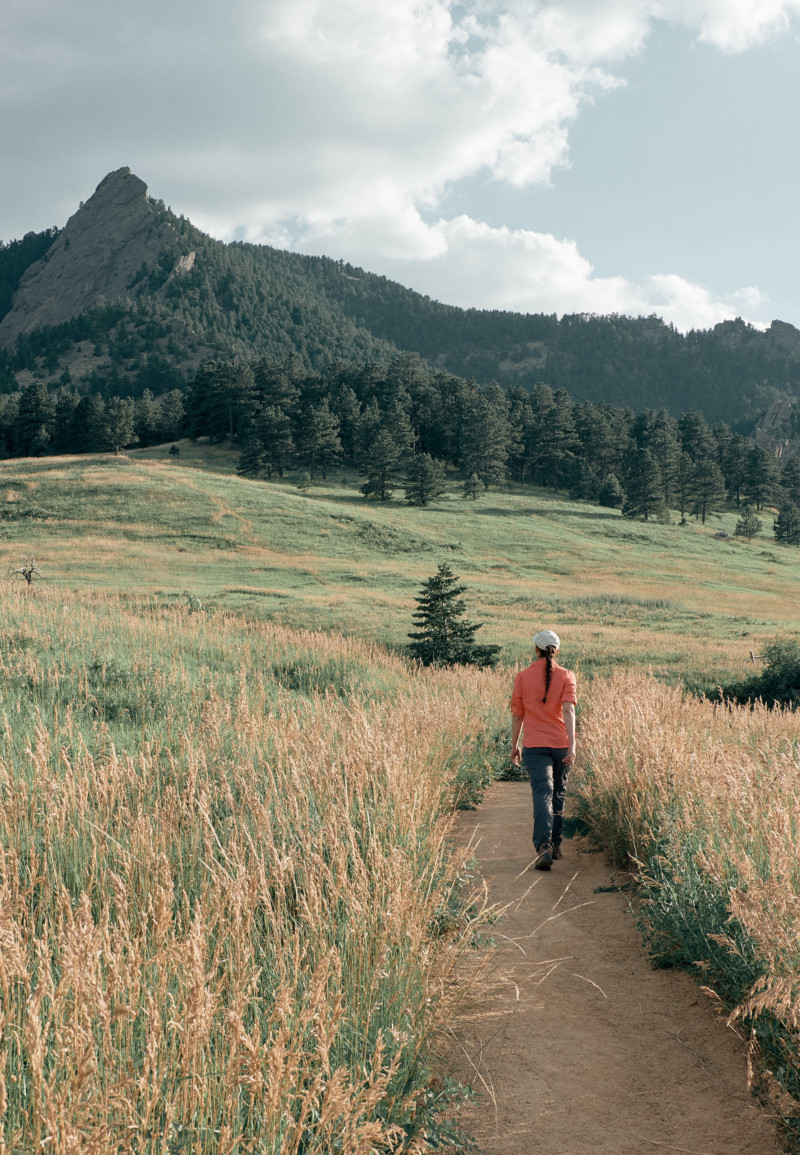 But enough about that, I'm currently in Colorado enjoying their summer heat and their insane monsoon rainy season. I've been sporting the above dorky outfit each time we head to a National Park, and while I hate the style, these clothes really keep the air flowing and the rain off my back. It's a surprise to reach for them when I see a giant lightning storm headed our way, but I do feel a little bit like I've stepped out of Jurrasic Park – which is never a bad thing!
And so, with that, I've got to get back to my travels, and I hope you'll be getting right back to She's So Bright when I return!
Do you ever struggle with working on the go? What about motion sickness? I'd love to hear your solutions!