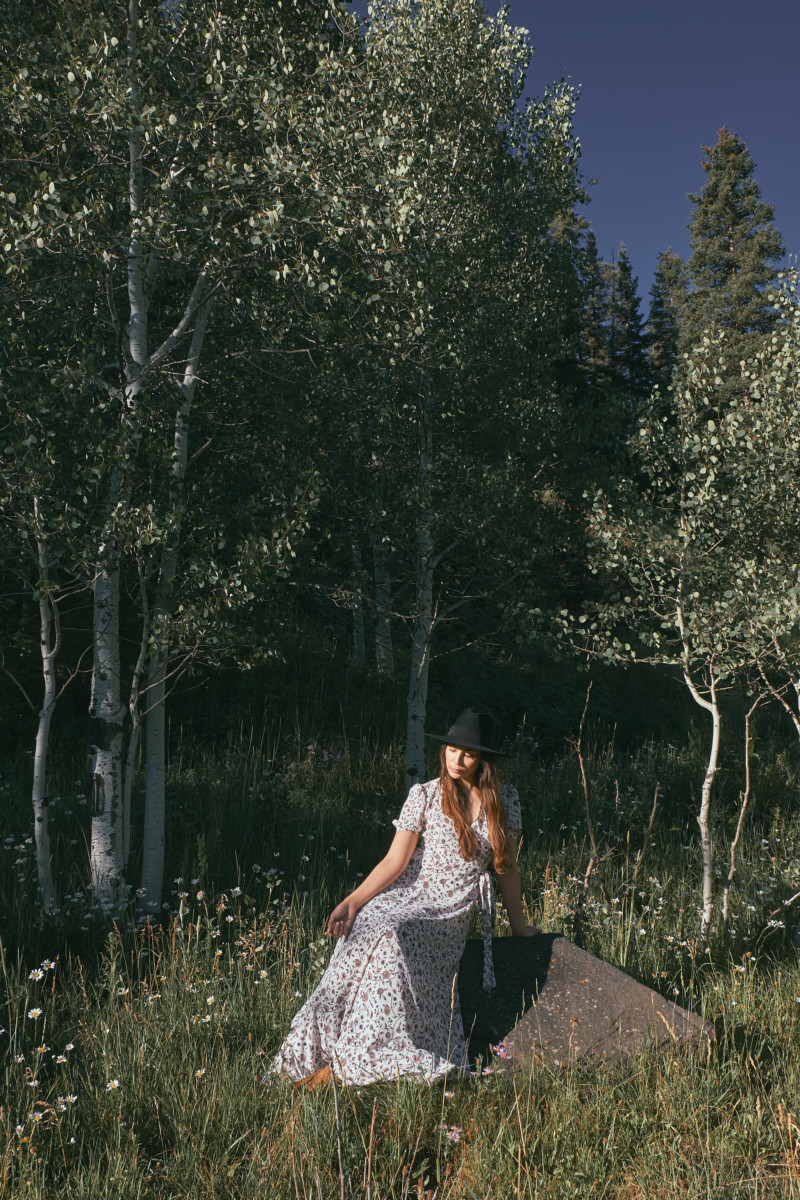 It was a thinking place. The old rock, smooth from years of sitting, where raindrops smacked its flat face for centuries. Speckled with minerals, stamped with lichen, and worn with age, it was a favorite spot of Celine's. It felt blessed by fairies, the sight of a great love story, and it was just the place where she could go to think. To run her hands over the hard slick surface and contemplate life as it's been, and as it could be.
That's why she came to the rock today. Her life was mostly figured out – where she would live, who she would end up with – but something didn't feel right. It had never felt right. Until she thought about the man, who had come into town, on horseback no less – a century behind the modern era. Perhaps he'd make the argument that everyone else was a century too far ahead. She smiled at the thought.
Earlier that day, when the young man stopped at the bar near where she worked, it was as if a coin had slipped into a meter. She heard a click when she saw him walk down the street past her paper shop. And when he looked at her, her heart turned. It was counting down in anticipation. His dusty black hair, his worn leather boots – she soaked them in for the seconds that she saw him. It was easy to know that he would mean something to her.
And it wasn't long before she'd glance at him again. That time she was close enough to see the glint of gold on the tips of his hair, and catch the musk of horses that followed him in the breeze. When he stood in the doorway of her store, asking where he could find a veterinarian, she shook her head. Celine didn't know. Her family had long since sold their farm, and she settled for the small town life sans-livestock. When he asked her name, a hot tingling sensation began in her chest.
She told him.
"Celine," he repeated, feeling the name on his tongue. "Beautiful."
Then he turned and left her. The door slammed with a chimed bang.
The rest of the day Celine could think of nothing but seeing him again, the electricity of excitement humming in her palms. But she curbed the urge and decided to close early in order to have a quiet moment in her woods. Away from her friends and the small-town ears that were always about, she drove home and took the short walk through the alpine grove to this spot. And sat.
Sunshine warmed the butterscotch color of her skin, and a white moth fluttered about her heels. Wildflowers swayed in the gentle breeze as Celine took a deep breath and looked to the blue sky. Life was simple, and then suddenly it wasn't anymore. She felt silly. The man was a stranger, utterly unknown to her. And it was very likely that she'd never see him again. But she still felt something, deep, deep in a tiny corner of her being. She felt a catalyst that triggered a change. It was a little like waking up, or one of those moments when you're so present that for a minute you realize the rest of your life has yet to be decided. Hyper-aware. Hyper-alive.
Celine didn't know she had been complacent until that moment. Childhood dreams had rushed into her imagination – disappointments, dreams deferred – and she took stock of all of them. Why hadn't she left? What else was out there for her? Questions swirled in her mind, all set off from this stranger who had awoken something in her with a simple look. Suddenly she felt sad, confused and scared. Yes, her life had meaning as it was, but what if there were other things. What if she had more to experience? What if she took more risks?
What if.
She felt greedy. Hungry. And desired more out of life than she was given. Youthful exuberance was back, and burdens were feeling lifted. But mostly Celine sat on that rock and thought of the handsome stranger. Of the mystery that swirled around him. Why he was riding horses into a new town. What his name was. And who he would be to her.
But then she knew, as if a voice whispered in her ear, he would be everything.
Thanks for reading my short love story! The photos above are a series of self-portraits I took in Colorado, at our beautiful hotel in Dunton, outside of Telluride. I'll be sharing more stories and photos from our trip in the next few weeks so stay tuned! And if you'd like to read other short stories of mine, click here!
Outfit Details: Gal Meets Glam Dress, Janessa Leone Hat, J.Crew Boots (old, similar here)