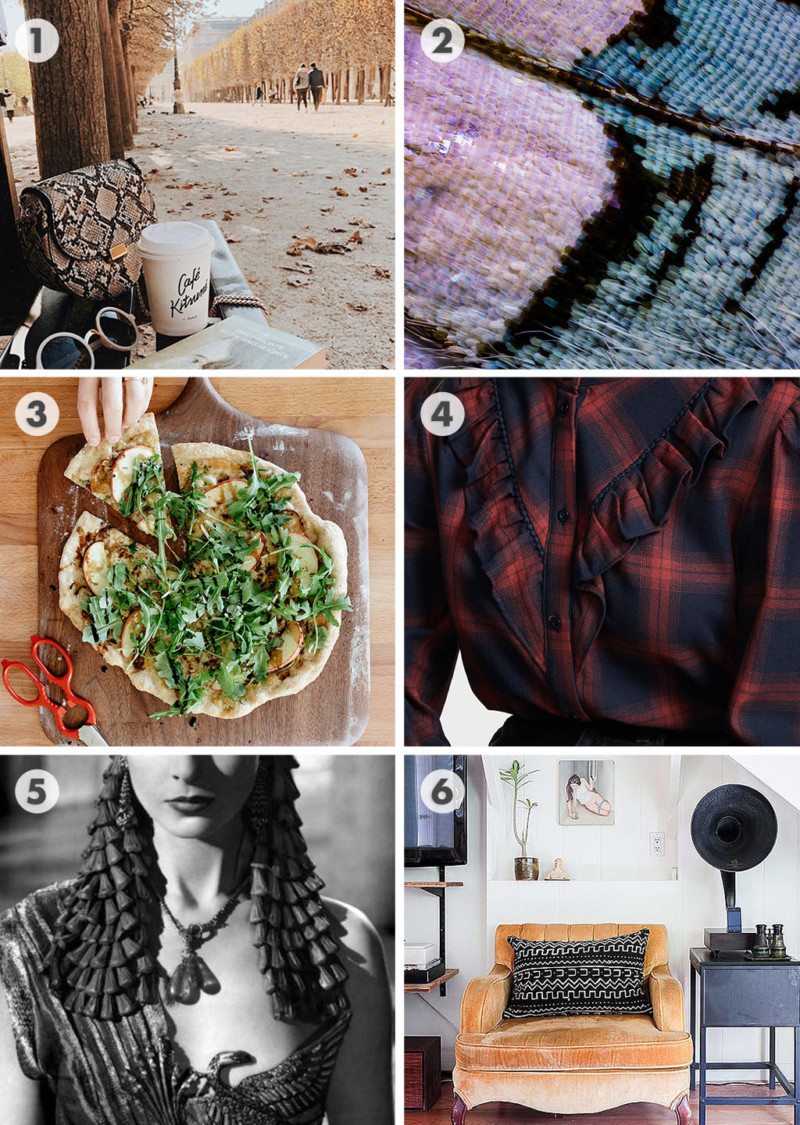 Welp, I'm back from Maine and as I strived to again do the blogging while traveling thing, I was just too exhausted to keep up with everything. I'm sorry for that little blip last week – I'll try to do better next time! But alas it's now Monday, which means I'm excited for the week ahead and getting back on track. Here are some things I hope get you inspired for the upcoming week too!
1. Paris is great in any season, but fall (gasp!) is particularly beautiful! Here's a few coffee shops worth trying next time you make it to that magnificent city.
2. The iridescent macro-beauty of butterfly wings.
3. Honey apple pizza sounds absolutely incredible.
4. This fun plaid that reminds me of Lady Gaga's wardrobe in A Star is Born.
5. The stunning Vivian Leigh as Cleopatra.
6. Does your house have a reading nook? If not, here are some ideas to make your own!
I cannot even describe the joy that I've felt in the last few days to cuddle under a furry blanket, find a cozy reading nook, and put my nose in a good, spooky book (I'm reading this one if you're wondering). Fall seems to bring all our snuggling needs into hyperdrive, so if you're wise, you'll find a corner at work, get a fresh coffee and throw a jacket over your lap. It won't be an English Tudor window-seat overlooking the moors, but it will sure make you feel a heck of a lot better about taking on the week. Make it a great one!
Need to add a little more brightness to your day? Check out more 6 Links here!