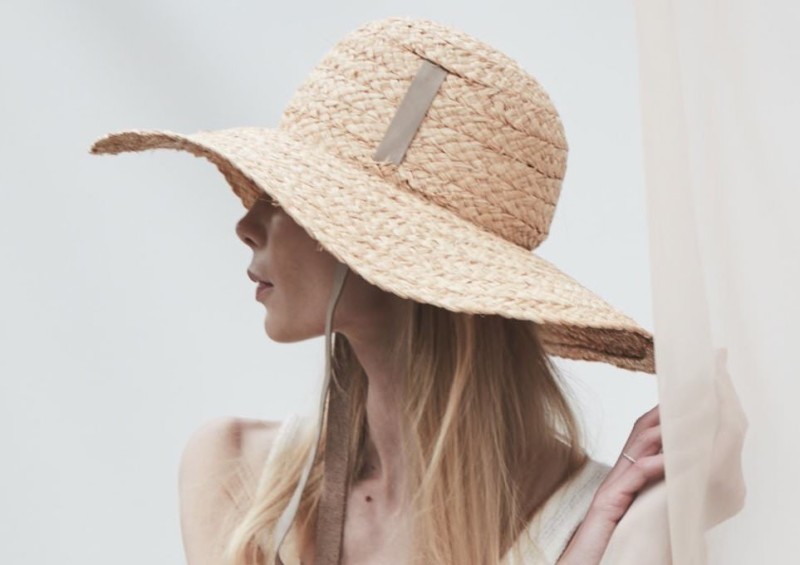 It's the first time in as long as I can remember that the groundhog didn't see his shadow. So to prepare for an early spring, I've started a seasonal purge of all the things I don't need. It's a lot. Especially if you're looking for things that "spark joy." Countless bottles of half-filled lotion, the pens I've acquired and never use, and clothes that no longer make me happy are all ending up in a bag to donate or recycle. And in doing so, I'm making room for all the lovely, and meaningful new things I'm looking to acquire: hats.
I recently spied this Janessa Leone raffia braided sun hat and it hasn't left my mind for weeks now. It'd be right at home in a flowering field, or hanging off the back of your neck as you lift your skirts to climb over a fence. It's romantic, an ode to a Jane Austin heroine, and a practical spot of shade for gardening and strolls on the beach. I love the earthy neutral and the way the ribbon unexpectedly cascades from between a braided seam. That touch of modernity freshens it up a bit.
One of the things I'm giving away is a hat I bought last year – a wide brimmed straw hat with a tie that was supposed to serve the same purpose as this one. But I didn't wear it once. And so, I'll gift it a new life, and make room for one that'll make all my dreams of dancing in wildflowers come true.
What kind of hats do you like?