I love good design. And I love it even more in paper form. Which brings me to these fantastic small-format cookbooks called Short Stack. Each one focuses on a single food and according to their site is: packed with recipes that offer ingenious new ways to cook our favorite ingredients. I really like this idea of focusing on one item, because let's face it, for us picky eaters, there's often only a single food we can get behind at a time!
One of my favorite food bloggers, Molly Yeh, just released her edition that's all about that creamy, delicious thing we call yogurt. You may remember her from this post, and the amazing Pretzel Challah Bagel Dogs I made for the Super Bowl (massive hit with the guests!). Her recipes are absolutely delicious, innovative, and easy, so it's no surprise she'd be asked to write an edition of her own.
Check out all these awesome cookbook designs, illustrated and laid out by one lady: Rotem Raffe.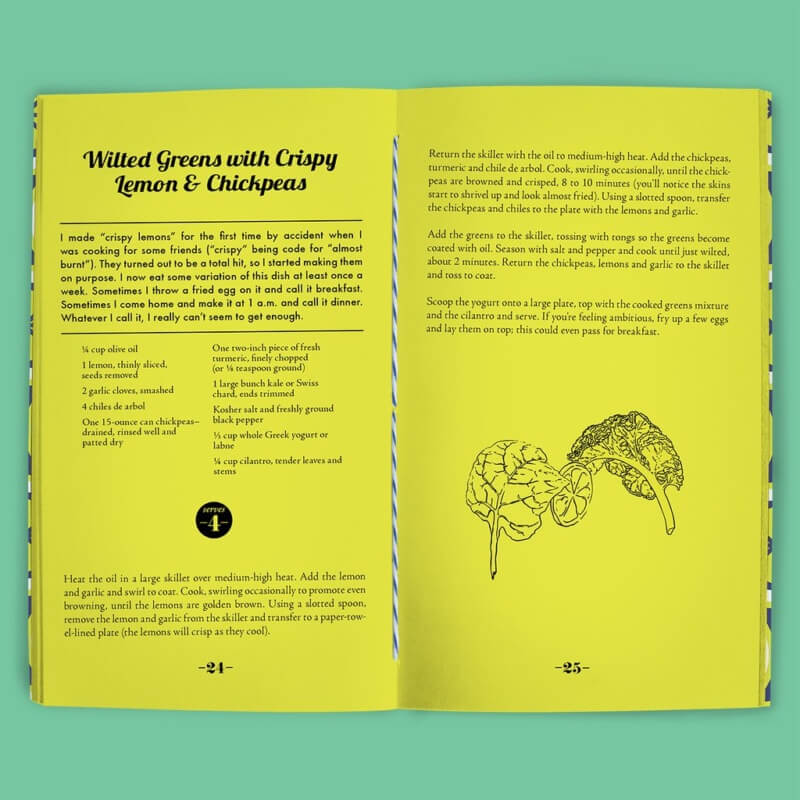 Wouldn't these make an excellent gift for the food lover in your life? Avocados is clearly the favorite, but Apples have I got my eye on you…
Be sure to check out all the Short Stack Cookbooks for sale here! And to find out more about the series and its creators, click here. If there was a cookbook for your favorite ingredient, what would it be?
Images courtesy of Short Stack.