I've had a lot of emotional ups and downs this week. Maybe it's coming back from a long tiring trip, or the heavy weight of this humidity, the recent death of my Grandmother, or the new allergy medication that I've been on. Whatever it is, the feeling is hovering between summertime sadness and all-out Hulk-level rage. While I haven't turned green yet and split my clothes, I am feeling restless, hungry and just a little angry about things. To some extent, I think it's normal to lose your cool towards the end of July, with the heat, incomplete promises of summer dreams, and the reality that I cannot seem to find a swimming pool anywhere. And lately, it has been this out-of-sorts feeling that makes me want to escape to a deserted (or maybe desserted?) island by myself with endless time to read, be nostalgic, to cry a little, and let out all my deepest and darkest feminine feelings. I, for one, process a lot of things alone, and I like it that way. Let me also share that I am really digging the daily lightning storms we're having around New York City. It makes me feel like planet earth gets me too.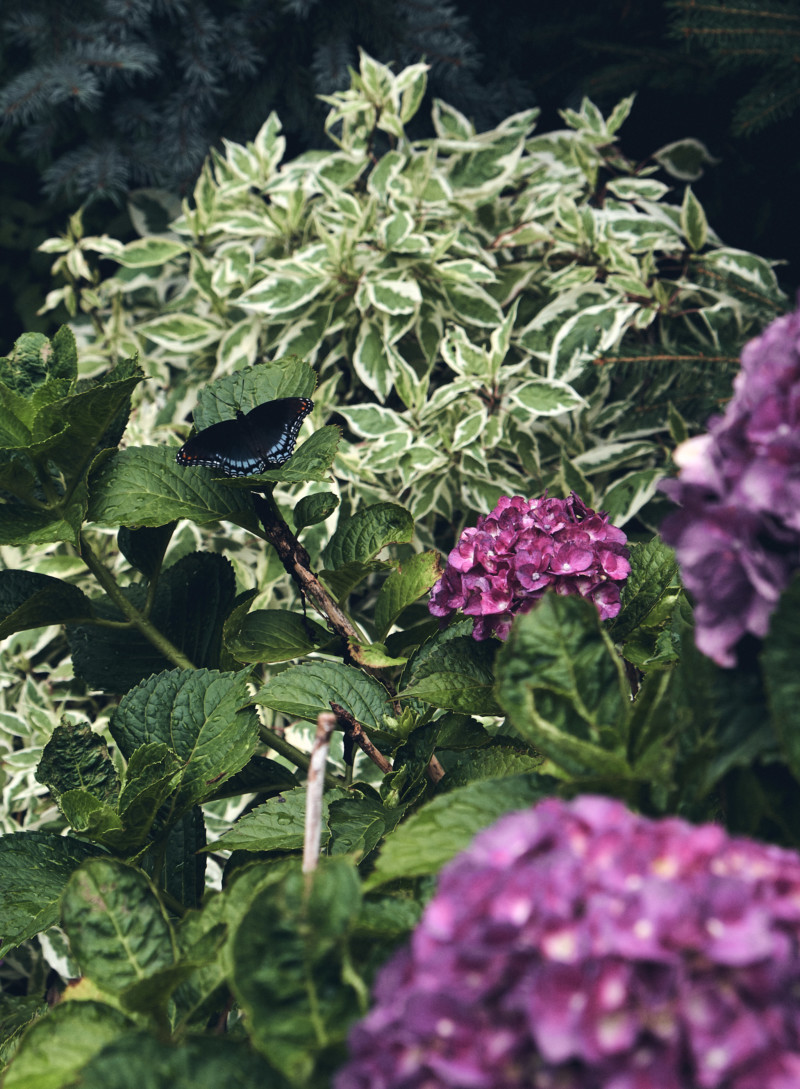 So, with that big mental dump, and as the sun is literally shining through the window on my spirit, let's just get this funky week over and done with! In order to cope, I've come up with a few things I'm using to stay sane, and I thought I'd share the love with you below.
Music
Cardi B's music video I Like It not only has me swaying my shoulders, it had me feeling ultra upbeat. Combined with some empowering lyrics and a take-no-crap-from-no-one attitude, this song puts me instantly in a stellar mood.
Shows
And speaking of things outside our galaxy, an episode of Star Trek: The Next Generation has proven to be the best thing before bed. It's an instant calming remedy knowing all is taken care of with Patrick Stewart's Jean-Luc Picard. Plus it makes Jon happy too!
I'm also streaming Queer Eye during workouts and literally any British drama I can get my hands on. Haven't you heard? They're good for the soul!
Books
Of course, there is no other master at British drama than the queen of murder herself: Agatha Christie. Did you know she's the world's best-selling author of all time? No? Well, it's true! She's sold over 2 BILLION books. And after finding a well-worn copy of her novel Hallowe'en Party, I'm diving right into the next one with And Then There Were None. She's got a lot of stories, so it might take me a while to uncover them all. I must say, I always fancy a mystery!
Combining these things with exercise, yoga, a few good walks, a hike or two, a bag of my favorite tequila lime chips from Whole Foods, a cup of perfect tea, and my beloved camera, I'm feeling like the superwoman version of myself. And isn't that the best way to head into the weekend? Soaring past haters, flying through drama, and eclipsing any bad feelings that might come my way. Who knows, I might just stay up here for a while.
To fit my mood, I decided to go a little darker for today's images. Tell me what you think in the comments below! And I hope you have a great weekend! What are your plans? Be sure to share or suggest your favorite books, articles, or music to me or my readers!